Quality Hardware Products
Northern Industrial Products Corp in Roseville, MI offers the best quality products by top manufacturers. We provide quality products from brands like Acument Global Technologies, Ring Screw, CAMCAR Socket Products and Kamax. Our team of experts will help you find the perfect tools for your project. Come in today!
Company Quality Policy
Northern Industrial Products (NIP) Terms and
Conditions Of Sale
NIP LETTERHEAD Terms and Conditions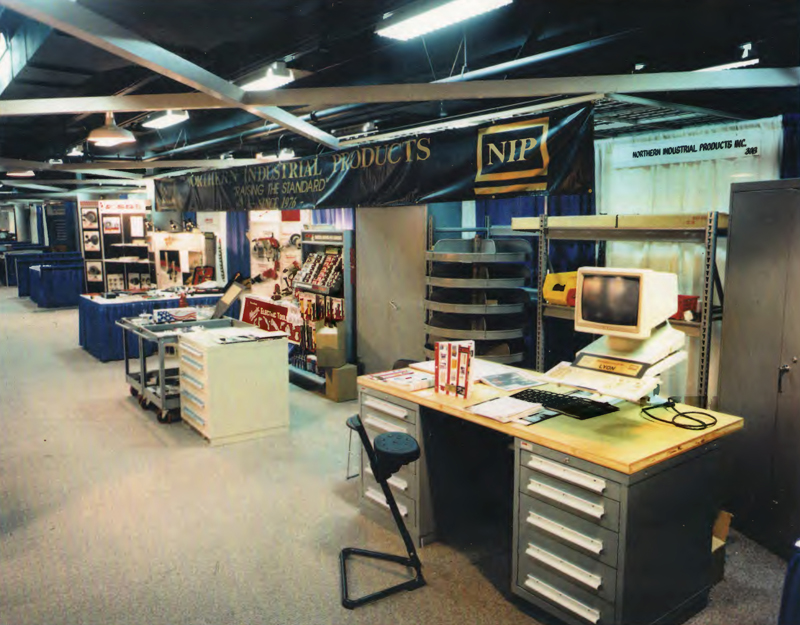 1.APPLICABLE TERMS. These Terms and Conditions and all Terms and conditions in any prior documentation shall form the sole and exclusive basis of the contract of sale between the parties. In the event that any purchase order, acknowledgment or other document delivered by the Buyer, either prior to or subsequent to the date of the delivery of these Terms and Conditions, contains terms and conditions that are in addition to, or different from those set forth herein, these Terms and Conditions shall be deemed a notice of objection to and a rejection of such additional or different terms and conditions. Such additional or different terms and conditions provided by the Buyer shall not operate as a rejection of these Terms and Conditions and these Terms and Conditions shall be binding upon the parties.
2.QUOTATIONS. If these Terms and Conditions are provided with, or referenced in, a quotation for business ("Quote"), the Quote constitutes an offer to sell according to these Terms and Conditions only. The offer shall remain outstanding until the earlier of 30 days from the date of issuance of the Quote, unless otherwise extended in writing by NIP, or NIP gives Buyer notice that the offer is terminated. Buyer shall be deemed to accept the NIP offer upon the earlier of (1) delivery of a written acknowledgment accepting the Quote, (2) delivery of instructions to commence the work covered by the Quote, (3) delivery of a purchase order relating to the Goods covered by the Quote or (4) acceptance of the Goods described herein ("Goods").
3.PRIOR SALES. Sale of the Goods to Buyer is subject to any prior sales which may have depleted the NIP stock of Goods or raw material on hand and NIP shall have no obligation to Buyer in such event. Prompt notice will be given Buyer if any such prior sales prevent performance by NIP.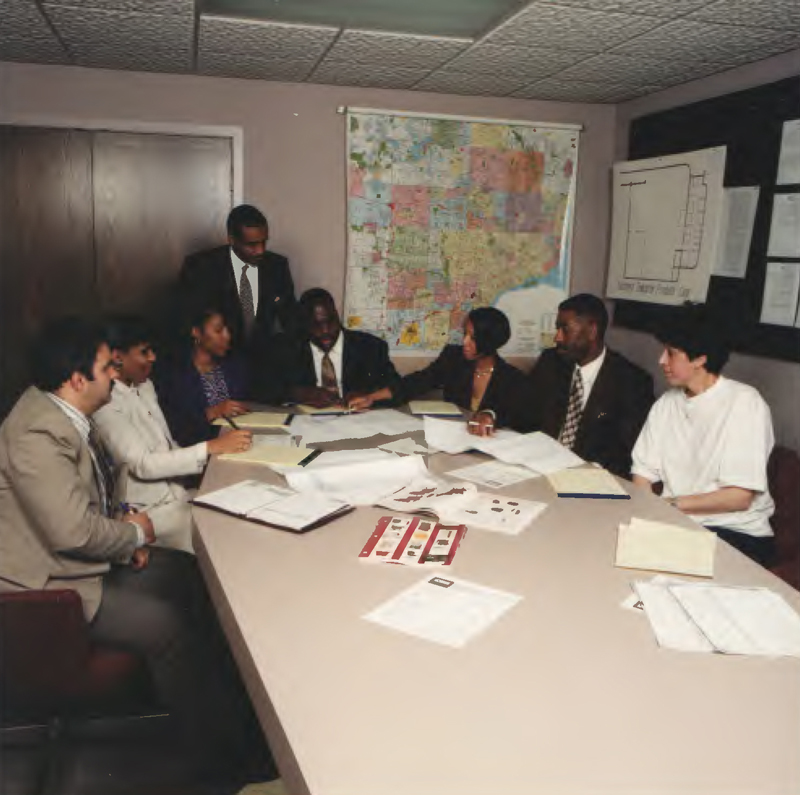 4.PRICES AND PAYMENTS. Prices shown are current prices and NIP reserves the right to adjust the invoice price for any item to correspond to prices prevailing at time of shipment. Notwithstanding the foregoing, NIP may alter prices at any time upon written notice to Buyer, due to variations in the cost of raw materials used to manufacture the Goods purchased by the Buyer. Any taxes or charges imposed by any present or future law in connection with this sale shall be added to the amount to be paid by Buyer. Unless otherwise specified, the prices quoted are based on Goods being produced in one production run and being shipped immediately from Buyer's acceptance of a Quote. Unless otherwise indicated to the contrary on the face of this form or an accompanying documents signed by NIP, payment terms are net cash thirty (30) days from date of shipment, after credit approval and pro rata payments shall become due as partial shipments are made. If Buyer fails to pay any invoice when due, or if the financial condition or credit of Buyer becomes unsatisfactory to NIP, NIP may, at it's option, and without affecting any other lawful remedy, change the terms of payment, or suspend work or further delivery, or both, until Buyer pays all invoices current, provides security or other assurances of performance as required by NIP. Buyer shall not offset or reduce any payment to NIP by any damages or expenses of Buyer (whether or not caused by the acts or omissions of NIP or the NIP agents), by any disputed amounts or payments, or by any claims or charges against NIP. Buyer cannot negotiate or change pricing after the goods have been accepted.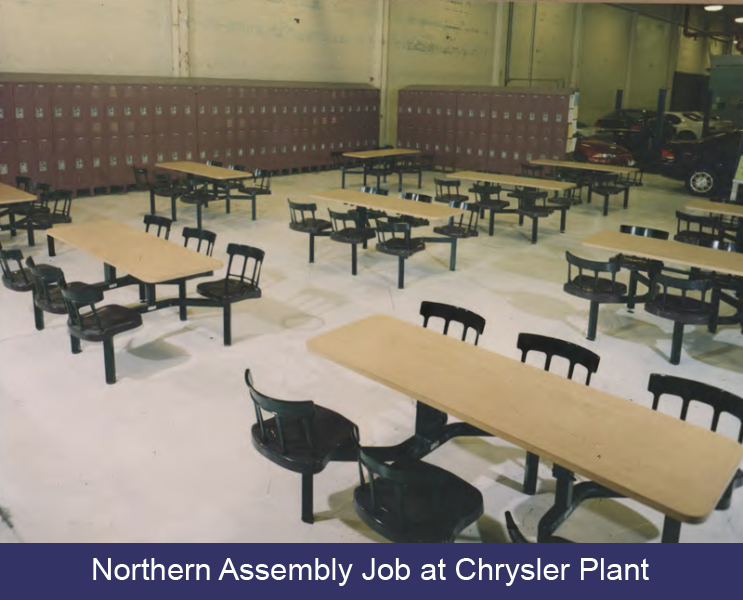 5.FREIGHT, DELIVERY AND PERFORMANCE. All shipments will be collect, F.O.B. NIP'S plant. All risk of loss to Goods shall pass to Buyer upon the NIP delivery to carrier. Goods will be bulk packed and delivery may be in single or several lots, at the NIP option. Any delivery dates shown are estimates only and not a guaranty of a particular date of delivery, and are based on the prompt receipt of all necessary information and product specifications from the Buyer on the date of acceptance of a Quote. In no event shall NIP be liable to Buyer for failure to perform or deliver, or a delay in delivery due to strikes, labor disturbances, raw material shortages or allocations, refusal of a supplier to provide raw materials or services if NIP refuses to agree to a price increase, plant calamities or disasters, acts of God, government actions, civil disturbances, acts of terrorism, an increase in the prices for raw materials or other goods used in the manufacturing or fabrication process or incorporated into Goods covered by this quote, the failure of a presupposed condition of the contract or other interference's beyond the control of NIP.
6.DIMENSIONS AND TOLERANCES. When tolerances are not specified by Buyer, it is understood that the following tolerances apply; plus or minus .005" on three place decimals, plus or minus .010" on two place decimals and plus or minus .015" on fractions. Due to normal manufacturing variations, NIP does not guarantee more than 99.994% of the parts to be within tolerance on any specific dimension.
7.INSPECTION. Buyer shall inspect all Goods upon receipt and prior to installation or use in further manufacture, and Buyer shall give prompt notice of any claimed defect or deficiency to NIP. Any defects or deficiencies not reported to NIP within 30 days after Buyer's receipt for the Goods shall be waived. Prices do not include 100% inspection unless otherwise agreed to and accepted by NIP in writing.
8.LIMITED WARRANTIES AND REMEDIES. NIP makes the limited warranty that the Goods will conform to written specifications accepted by NIP and will be free of defects in workmanship and materials in accordance with the lesser of such tolerances described herein and as otherwise may be customary in the industry. NIP makes the foregoing limited warranty for a period of six months following delivery of Goods to the Buyer. In the event of any breach of the foregoing warranty, Buyer's sole remedy shall be to return the defective Goods for replacement or refund for the purchase price at the option of NIP.
THE FOREGOING EXPRESS LIMITED WARRANTY AND REMEDY ARE EXCLUSIVE AND ARE IN LIEU OF ALL OTHER WARRANTIES AND REMEDIES; ANY IMPLIED WARRANTY AS TO QUALITY, FITNESS FOR PURPOSE, OR MERCHANTABILITY ARE HEREBY SPECIFICALLY DISCLAIMED BY NIP.
9.DAMAGES. Buyer's sole and exclusive remedy, whether based on contract, tort (including, but not limited to, negligence and strict liability) or otherwise, will be limited to the warranties and remedies set forth above. NIP SHALL NOT BE LIABLE, UNDER ANY CIRCUMSTANCES, FOR INDIRECT, SPECIAL AND/OR CONSEQUENTIAL DAMAGES, INCLUDING, WITHOUT LIMITATION, LOST PROFIT OR BUSINESS OPPORTUNITY, ARISING IN WHOLE OR IN PART FROM ANY BREACH BY NIP, EVEN IF NIP IS MADE AWARE OF THE POSSIBILITY OF SUCH DAMAGES, AND ALL SUCH INDIRECT, SPECIAL AND/OR CONSEQUENTIAL DAMAGES ARE HEREBY EXPRESSLY EXCLUDED.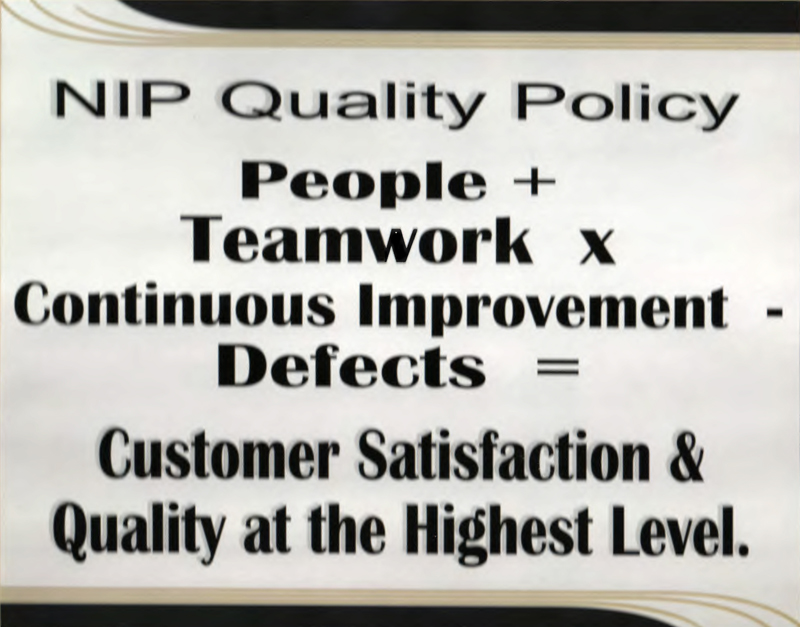 10.RETURNS OR CANCELLATION. Buyer shall have no right to return Goods for credit, cancel existing orders, or delay acceptance of delivery except with the prior written consent of NIP and upon such terms as may indemnify NIP against all loss and expense.
11.SPECIALLY MANUFACTURED GOODS. Buyer shall hold harmless and defend NIP against all loss, damage, or expenses arising from actual or alleged infringement of a patent or other proprietary rights on Goods manufactured in accordance with Buyer's specifications, designs or instructions. Buyer assumes all risk and liability for loss, damage or injury for any product liability claims or any other claims arising out of the use or possession of the Goods sold to Buyer hereunder and Buyer agrees to hold harmless, indemnify and defend NIP from any and all such claims. Buyer agrees to accept overruns or under runs on specified quantity in an amount not to exceed 10%.
12.SECURITY INTEREST. NIP retains a purchase money security interest in all Goods delivered as security for the payment of the purchase price. All deliveries shall be subject to credit approval of Buyer from time to time.
13.GOVERNING LAW. Except as modified herein, the internal laws of the State of Michigan in general and specifically the Uniform Commercial Code as enacted by the State of Michigan and not the 1980 United Nations Convention on Contracts for the International Sale of Goods shall govern this transaction. The parties do hereby consent that any disputes arising out of these Terms and Conditions or otherwise through the relationship of the parties shall be resolved under the exclusive jurisdiction of the applicable State or Federal Courts located in the State of Michigan.
14.IMPORT/EXPORT COMPLIANCE. For domestic (U.S.) Buyers: In the event that Buyer intends to export any Goods, Buyer shall comply with the export control laws and regulations of the U.S. Government, and when required by such laws and regulations, shall obtain validated export and re-export licenses required for Goods, services and/or technical data delivered pursuant to this agreement.
For foreign (non-U.S.) Buyers: Seller shall comply with the export control laws and regulations of the U.S. Government, and when required by such laws and regulations, shall obtain validated export and re-export licenses required for Goods, services and/or technical data delivered pursuant to this agreement. Seller shall not be liable to Buyer for any failure to provide Goods, services and/or technical data as a result of any of the following U.S. government actions: (1) refusal to grant an export or re-export license; (2) cancellation of an export or re-export license; or (3) any subsequent interpretation of U.S. export laws and regulations, after the date of this agreement, that limits or has a material adverse effect on the cost of Seller's performance under this agreement.
15.NON-ASSIGNMENT. Buyer may neither assign any of its rights nor delegate any of its duties or obligations, whether involuntarily or voluntary, by operation of law or any other manner, without prior written consent of NIP and no delegation shall relieve Buyer from its duties or obligations hereunder. Any purported assignment of rights or delegation of duties or obligations in violation of the section is ineffective and void "ab initio."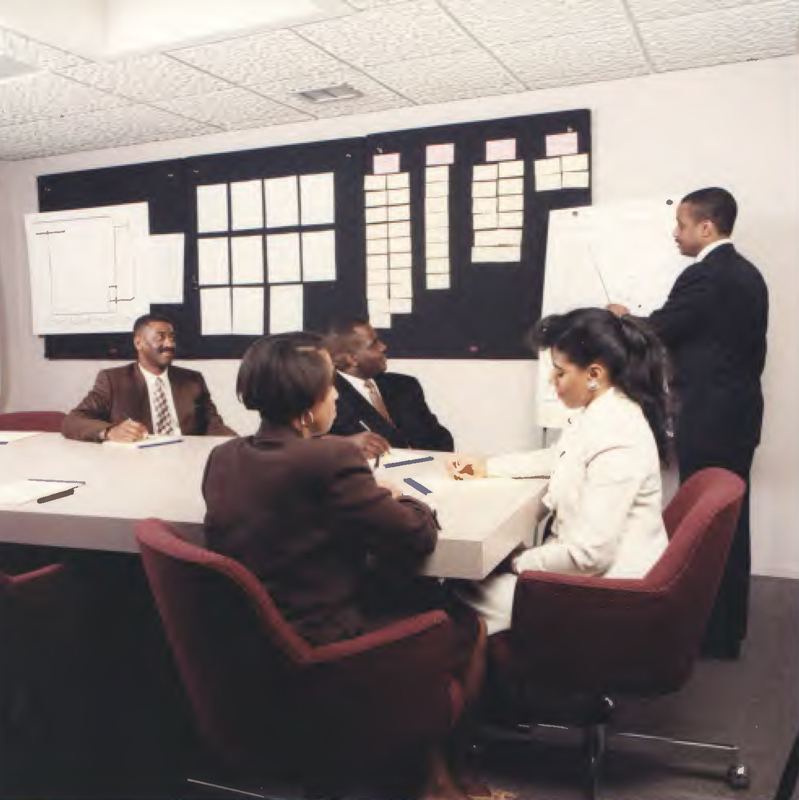 16.AMENDMENT AND WAIVER. No modifications or amendments to the foregoing terms shall be binding upon NIP, unless agreed to in writing. NIP shall not be deemed to have waived any provision or breach of this agreement, except under the terms of a writing executed by the NIP.
17.ENTIRE AGREEMENT. These Terms and Conditions of sale as may be amended by NIP from time to time, and a description on the face of a Quote, constitute the complete and exclusive statement of the agreement for the sale of Goods by NIP to Buyer. There are no other promises, conditions, understandings, representations or warranties. This agreement constitutes the entire agreement between the parties and supercedes any and all other agreements, negotiations and discussions, either oral or written, between the parties.
Get In Touch
Contact us today if you have any questions about our products.